TMS works. Take it from our patients.
Of all the facilities that offer NeuroStar Advanced TMS therapy in the country, the TMS Center of the Lehigh Valley consistently produces top results.
What does this mean? A higher percentage of our patents report that depression symptoms respond positively to treatment than other facilities in the U.S.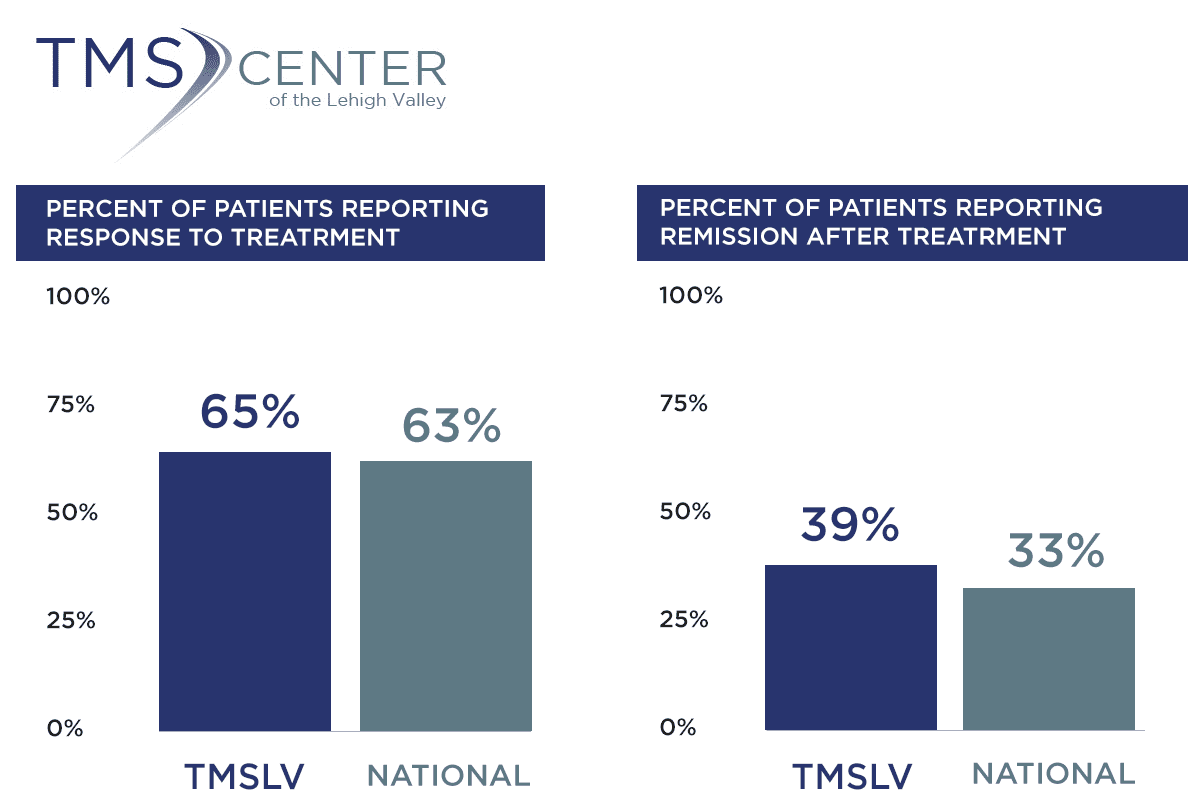 We're your local experts.
TMS treatment is effective and safe. It's clinically proven to improve depression symptoms in patients who have shown resistance to talk therapy and antidepressant medications. 
We can help you too!
Contact us today to speak with a TMS professional.